A question ?
Contact-us
Detailed Description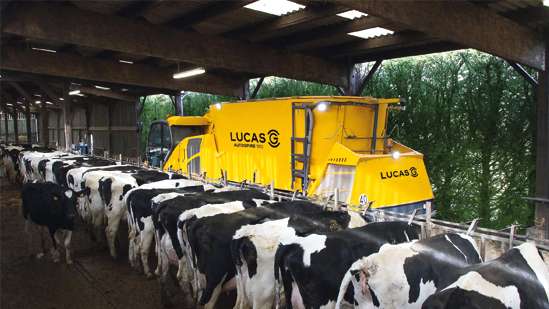 Optimising feed costs and mechanisation costs are the main drivers of profitability on the farm. Lucas G has created a reliable, modern and efficient machine in line with precision breeding. From silo to trough to milk and meat, this succession of equally important steps must be measured and controlled to achieve precise and profitable production targets. These self-propelled machines are suitable for intensive use and have superior sound insulation for long journeys.
Standard Specifications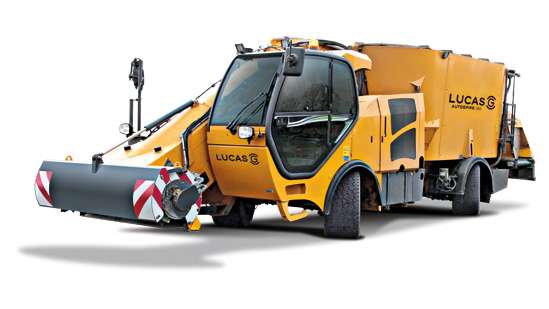 Rear conveyor (right / left)
Hydraulic offset of the feeding conveyor
2m width mill - 54 cutting sections
Mill power 200 HP (except 120/140 156 HP)
Loading conveyor with straight bars
Hydraulic cut-off plate
Ecomode System & Automotive  system
Programmable weighing unit X500
Distribution box
Option: 4 driving and steering wheels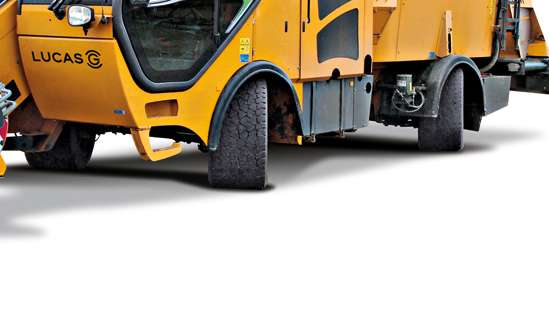 The Autospire has a high ground clearance and can be equipped with 4-wheel drive and 4-wheel steering in order to be able to handle all groups of animals, regardless of the location of the buildings, the climatic conditions and the state of the farmyard.