A question ?
Contact-us
Detailed Description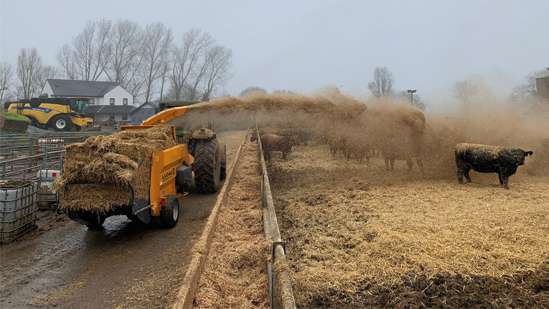 Lucas G has based its reputation thanks to its range of bale feeders Castor well-known for its outstanding performance, these machines are able to feed and straw blow all materials, Regardless the length of strands and the percentage of humidity. These machines are equipped as standard with a two-speed gearbox which allows precise distribution at low speed and powerful straw blowing up to 18 m at high speed.  
Standard Specifications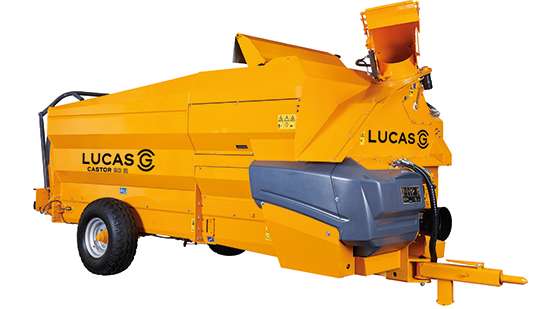 Right lateral chute for feeding
Mechanical shredder Castor with V blades
One piece welded flywheel with two speed gearbox
Hydraulic barrier
Self-loading rear door 600 Kg
Articulated coupling for trailed and mounted version for Castor 20R
Electric control – Comfort
Castor 20 R – Mounted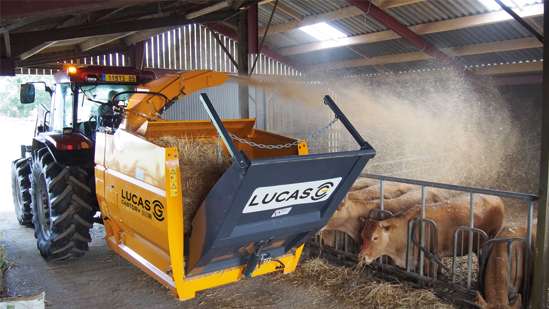 The 2m3 version of the Castor R is a mounted version that attaches to the tractor's 3-point couplage.
Castor 30 – 60 – 80 – Trailed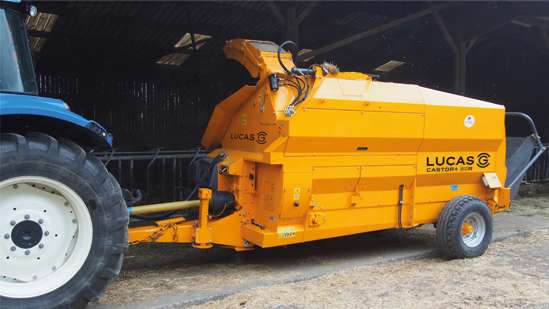 The larger capacity versions are trailed versions with an articulated coupling as standard which allows the machine to follow the tractor wheels. A fixed coupling is available as an option. 
Option: Water Sprayer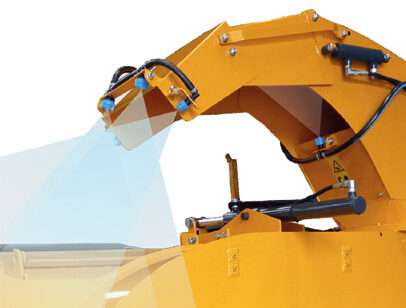 The addition of a sprayer offers convenience of use while it limits the appearance of dust, adjustable nozzles are located at the flow outlet to prevent clogging of the chute when straw-bedding. It is possible to add soluble additives to the tank to sanitise the straw and guarantee a clean straw bed for the animals.This system works simultaneously as the bed chain advances to avoid unnecessary use when the machinery is not straw-bedding.