A question ?
Contact-us
Detailed Description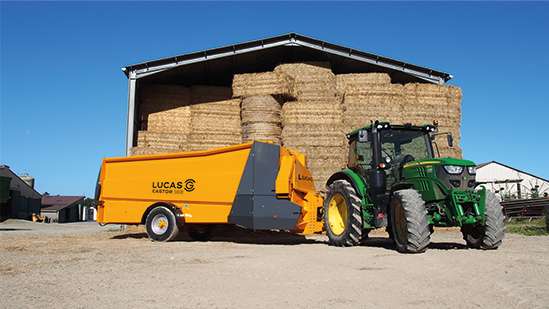 Lucas G has built its reputation on its range of CASTOR straw blowers which are renowned for their exceptional performance in all types of forage. These machines are capable of distributing and straw blowing all types of material, whatever the length of the strands and the percentage of moisture. The Castor 134 accepts up to 4 round bales of Ø 1.30 m and the Castor 185 up to 5 round bales. These machines are equipped as standard with a right lateral chute for a projection of 18 m, a dual speed gearbox and require a tractor power of 80 HP to be able to carry out the strawbedding and distribution operations.
Standard Specifications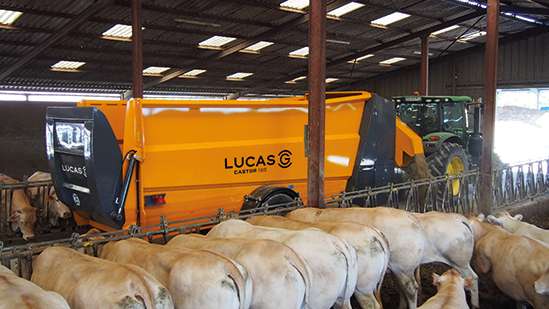 Right lateral chute for feeding
3 mechanical shredders Castor with V blades
Two-speed single bloc welded Ø1800 mm turbine
Fixed barrier
Manual rear door
Control of all functions in cab with 2 double acting distributors
Option: Water Sprayer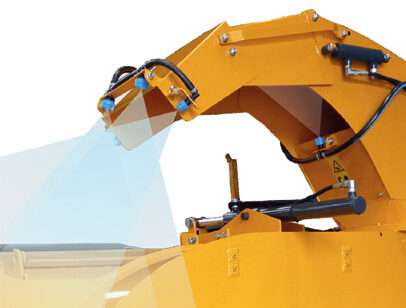 The addition of a sprayer offers convenience of use while it limits the appearance of dust, adjustable nozzles are located at the flow outlet to prevent clogging of the chute when straw-bedding. It is possible to add soluble additives to the tank to sanitise the straw and guarantee a clean straw bed for the animals.This system works simultaneously as the bed chain advances to avoid unnecessary use when the machinery is not straw-bedding.