A question ?
Contact-us
Detailed Description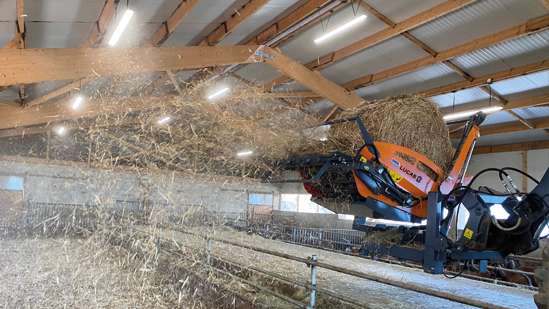 The bale unroller spreaders UBI JET and UBI JET DisK are standard equipped with tilting body allowing an efficient unrolling of Hay / Straw / Wrapped / Alfalfa. The loading arm is adjusted hydraulically for handling different diameters of bales. These models are standard equipped with retractable teeth to avoid the material to go under the machine and a 180° rotation. These machines can be hitched at the 3-point hitch of the tractor or on a telehandler.
Standard Specifications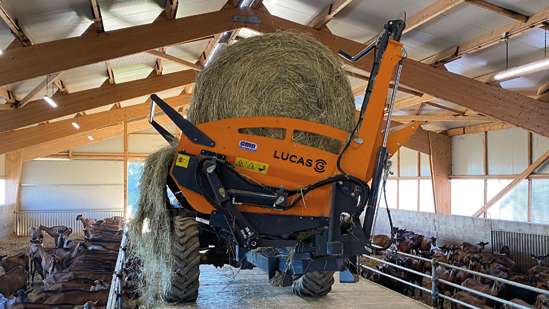 180° Distribution
Fixed teeth
Tilting body
Hydraulic loading arm
180° rotation sprocket
Spreading with tines - UBI JET
Spreading with disc - UBI JET DisK
Manual control with flow divider
Option: Retractable teeth

Conveyor chain fitted with retractable teeth to give an efficient unrolling and avoid the product to go under the machine. This system let a homogeneous line along the feeding table.
Option: Electric Control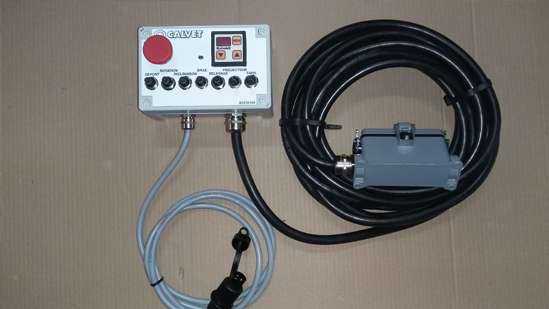 The UBI and the adjustable UBI can be equipped with an electric control. All functions are centralised in a box with a button for each function, which can be used simultaneously.