A question ?
Contact-us
Detailed Description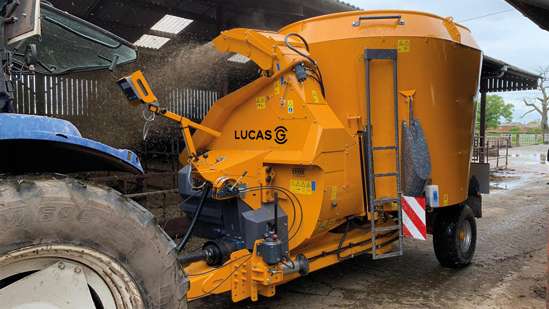 These single-auger straw bedders diet feeders allow the distribution and straw bedding tasks to be carried out with one versatile machine. This means that, all year round, only one tractor and one machine are needed to care for the animals. These machines are equipped with a shredder at the turbine to ensure that heavy rations are distributed without any problems of blockages. As standard, the machine is equipped with a lateral right chute that ensures straw is sprayed up to 18 m and distributed to the 1.20 m troughs.
Standard Specifications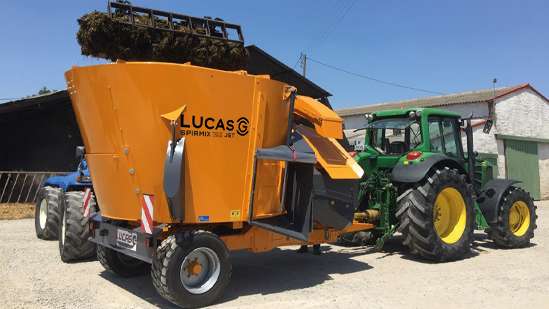 Lateral right chute for straw bedding and feeding
One piece welded flywheel with two speed gearbox
Mixing auger equipped with 6 reversible tungsten carbide knives height 1100 mm
2 Manual cut-off plates
Not programmable weighing box X 400
Two-speed gearbox
Electric control in the cab
The standard machine uses 1 hydraulic function
Option: 270° Universal Chute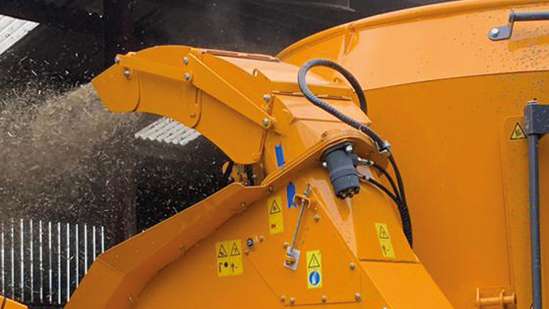 La goulotte universelle possède une rotation sur roue dentée à 270° pour assurer un paillage à 15 m sur le côté droit et 13 m sur le côté gauche. Pour ajuster la profondeur de paillage il suffit de jouer avec la casquette. 
Hauteur de paillage max. 286 cm
Hauteur de distribution max. 148 cm
Option: Smart Chute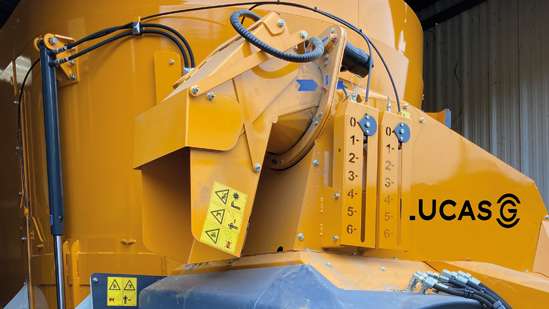 La goulotte smart possède une cinématique de paillage unique grâce à une rotation perpendiculaire, elle permet de distribuer le long du couple machine tracteur quand le couloir est non débouchant. La performance de paillage est de 12 m le long de la machine et de 19 m en profondeur.
Hauteur de paillage max. 210 cm
Hauteur de distribution max. 160 cm