A question ?
Contact-us
Standard Specifications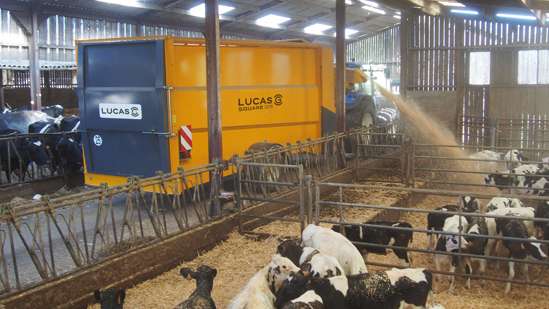 3 mechanical shredders with 7 toothed disc
Right lateral chute for straw blowing
1-speed monobloc welded turbine Ø2200 mm
Fixed comb
Manual rear door
Fixed coupling
Control of all functions in cab with 2 double acting distributors
 
Option: Swivelling Chute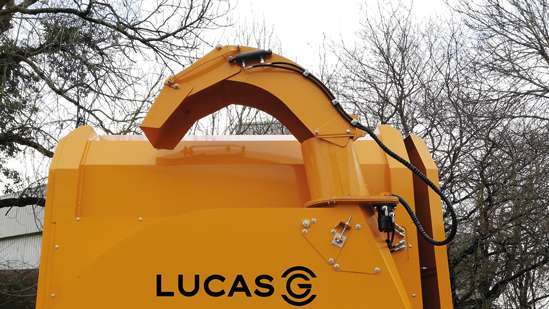 Hydraulically swivelling 270° chute located in the extension of the turbine and the straw flow to guarantee a spreading distance of 15 m on the right side and 13 m on the left side. Hydraulically adjustable chute cover to modulate the spreading distance from the cab. This system makes it possible to spread straw in a barn in a single pass.
Option: Water Sprayer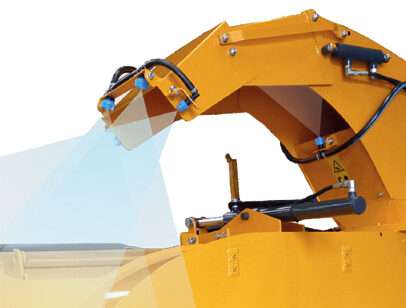 The addition of a sprayer offers convenience of use while it limits the appearance of dust, adjustable nozzles are located at the fl ow outlet to prevent clogging of the chute when straw-bedding. It is possible to add soluble additives to the tank to sanitise the straw and guarantee a clean straw bed for the animals.This system works simultaneously as the bed chain advances to avoid unnecessary use when the machinery is not straw-bedding.
Option: Intuitive Pro Control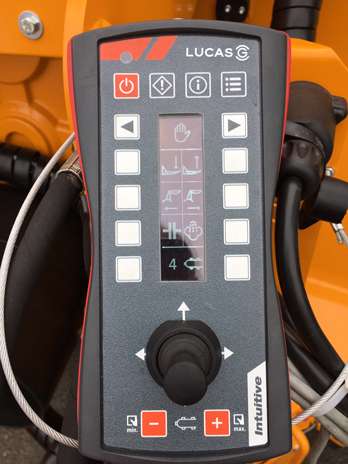 Electric control for an easy driving from the cab, it's equipped with a joystick giving the possibility to drive the chute and it's fitted with a screen to simply use the different functions of the machine.