A question ?
Contact-us
Detailed Description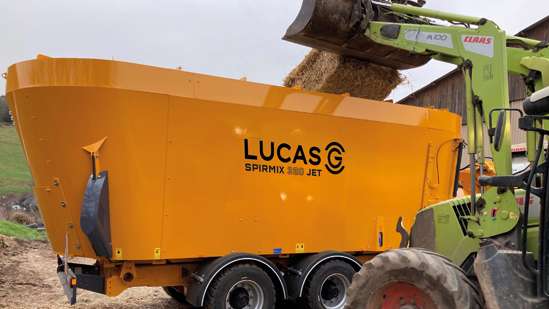 The range of triple auger mixer wagons is available in 4 models, the capacities can be increased by a simple set of extensions. Our objective is to offer compact machines with a consistent overall height that can be upgraded over time. These triple-auger straw bedders diet feeders allow the distribution and straw bedding tasks to be carried out with one versatile machine. This means that, all year round, only one tractor and one machine are needed to care for the animals. These machines are equipped with a shredder at the turbine inlet to ensure that heavy rations are distributed without any problems of blockages. As standard, the machine is equipped with a lateral right chute that ensures straw is sprayed up to 18 m and distributed to the 1.20 m troughs.
Standard Specifications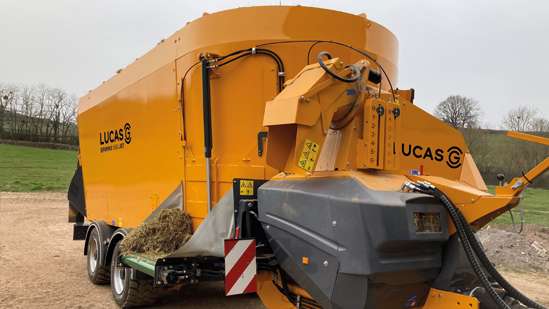 Lateral right chute for straw bedding and feeding
One piece welded flywheel with two speed gearbox
2 Mixing auger equipped with 6 reversible tungsten carbide knives height 1100 mm
2 Manual cut-off plates
Not programmable weighing box X 400
Two-speed gearbox
Electric control in the cab
The standard machine uses 1 hydraulic function
Option: 270° Universal Chute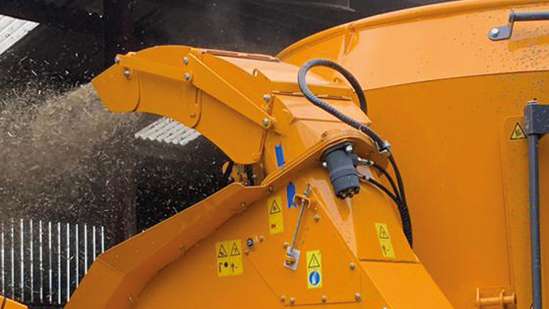 The universal chute has a 270° gear wheel rotation to ensure 15 m strawbedding on the right side and 13 m on the left side. The strawbedding depth can be adjusted with the cap.  
Max. strawbedding height 286 cm 
Max. distribution height 148 cm 
Option: Smart Chute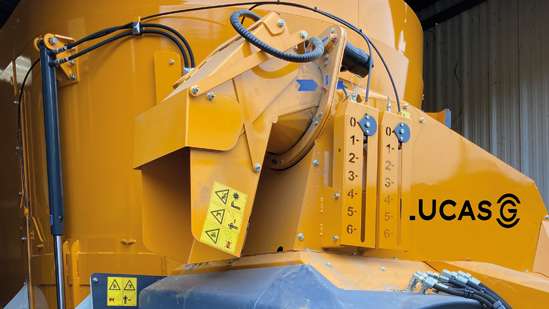 The Smart chute kinematics has a perpendicular rotation, it allows to distribute along the tractor machine couple when the corridor is not open. The strawbedding performance is 12 m along the machine and 19 m deep. 
Max. strawbedding height 210 cm 
Max. distribution height 160 cm