A question ?
Contact-us
Detailed Description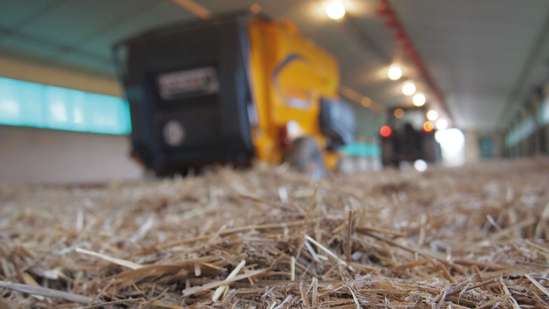 The advantages of using a chopper straw blower are many: better absorption, better and longer lasting litter, and a reduction in the number of bales used per year. This machine is suitable for strawbedding in poultry farming, strawbedding in cubicles and making premix for mixing machines. The machine is equipped with a right side chute for strawbedding up to 10 m deep. The machine's pick-up door guarantees independent loading of round bales up to 2 m in diameter and square bales 1.20 x 1.20 x 2.50. 
Standard Specifications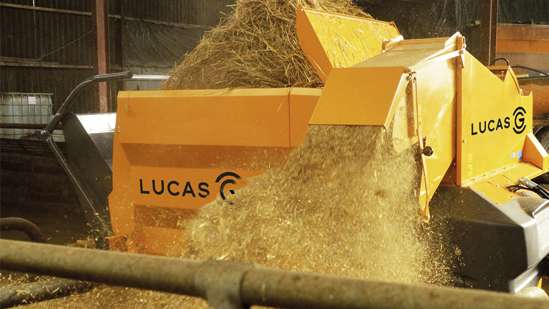 Mechanical shredder with V knives
Hydraulic barrier
Welded chopping rotor with 2 speed gearbox
Manual chopping area
Right lateral chute for strawblowing
Self-loading rear door 600 Kg
Electric control Comfort -C
Articulated coupling
 
Option: Water Sprayer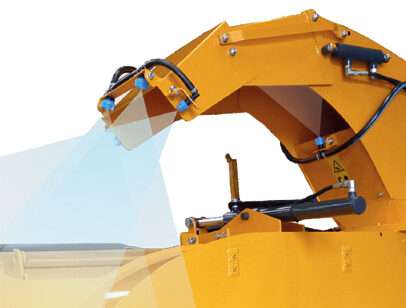 The addition of a sprayer offers convenience of use while it limits the appearance of dust, adjustable nozzles are located at the flow outlet to prevent clogging of the chute when straw-bedding. It is possible to add soluble additives to the tank to sanitise the straw and guarantee a clean straw bed for the animals.This system works simultaneously as the bed chain advances to avoid unnecessary use when the machinery is not straw-bedding.
Option: Hydraulic chopping chamber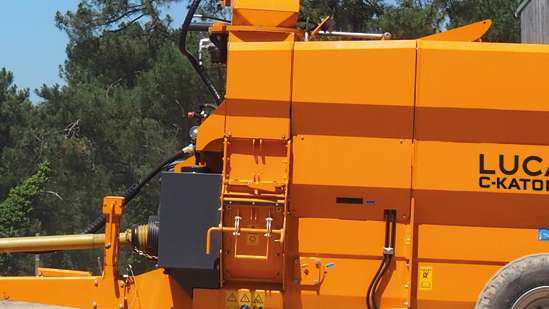 A cylinder above the cutting chamber opens or closes the chopping system from the electric control. This option allows the chopping size of the straw strands to be controlled from the cab to adapt the size of the strand to the application.